South Haven Rotary SPOKES -- October 13, 2020
Seven months of meetings via ZOOM and counting....
Our greeters today were Kevin Schooley and Kaileigh Eddy.
President Dan called us to order at 7:02 a.m.
We began with the Pledge of Allegiance.
Pastor Jeff offered the opening prayer. (Art Ayers this morning was en route to Indianapolis to be with Marty when later today they will be making a presentation seeking support for the Kenya project.)
Our guests today included Assistant District Governor Dyann Chenault and our speaker, Donna Zeppiero of the Al-Van Humane Society.
President Dan got our blood pumping with an orchestral version of Straus' Radetzke March. Kind of reminded this scribe of a Trump Rally (no masks!).
ANNOUNCEMENTS
* We Care sent a "thank you" note for our support of their Personal Care Pantry. This was a $2,000 pass-thru grant we received via RI.
* We noted the passing in recent days of Carol Averill.
* The recent recognition from the Chamber of Commerce and State leaders was highlighted.
* Bob Straits was recognized as a "Plus One" Paul Harris Fellow.
* The Board will hold its monthly meeting after today's Club meeting.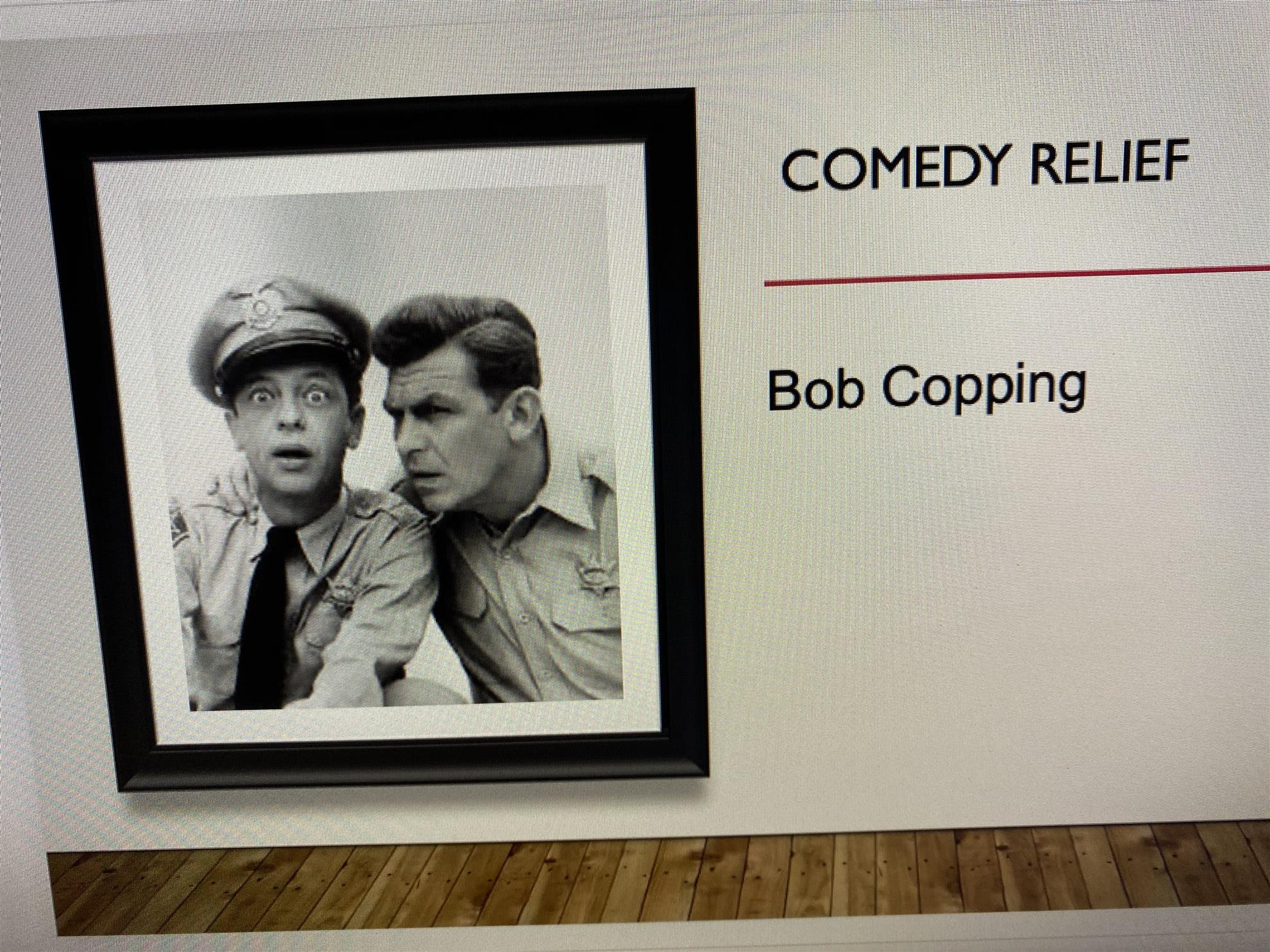 TODAY'S COMEDY RELIEF
Bob Copping was his usual enlightening self -- rest in peace Frank Feldman.
HAPPY BUCKS
* Assistant Governor Diane acknowledged the spirit of our Club.
* Larry's twin grandsons are 16 AND driving.
* Scott and Sue Mark are celebrating 42 years of wedded bliss.
* Bob Copping marked his "39th" birthday, again.
* Rosalie marked two birthdays, a 6-year-old granddaughter and 39 year old son-in-law.
* Bob Stickland noted Midge Lewis' ?? birthday.
* Kevin celebrated the honor received by daughter Catherine as 1st Runnerup in the Miss Blossomtime Pageant.
Larry Wittkop led us in a traditional "Happy Birthday" song. (You have a beautiful voice Larry!)
DRAWINGS (led by Tom Ruesink)
The number 32 was a lucky draw for Steve Miles. The two bucks draw of 27 went to Corky.
PROGRAM
Barry Winkel introduced Donna Zeppiero, President of the Board of the Al Van Humane Society.
Donna proudly defined Al Van as a community resource instead of a dead-end for animals. It was founded 52 years ago and has been a no-kill shelter since 2012.
Much of Donna's presentation focussed on the challenges faced by the shelter during the COVID crisis. She highlighted the overwhelming community response in meeting the needs of the shelter, notably by providing food and other necessities for the animals. She had praise for the dedicated staff, noting especially their tireless work during very trying times. They accomplished adoptions (337 at last count) using mostly virtual techniques. Their return-to-owner program has resulted in 69 reunions and animals were placed in 146 foster homes to await adoption.
In appreciation for her presentation, President Dan presented Donna with a gift certificate to the Phoenix Inn Cafe.
Before we adjourned, Rhonda reminded members that she has an ample supply of the blueberry compote we serve as our Pancake Breakfasts. Interested Rotarians should contact her.
NEXT WEEK
New City Manager Kate Hosier will be the presenter.
We adjourned with the Four Way Test.
Reported by Tom Renner for Editarian Dene Hadden. Get well Dene!