SPOKES VOL. LXXVII NO. 36 March 24, 2020
Hello Rotarians!
Week #2 of our "hiatus" and, as we're bound by the Shelter-in-
Place directive issued by the Governor, we'll do our best to
'ROLL WITH IT".

The fervent hope is that all Rotarians and your families are
adjusting, while keeping safe and well.

Courtesy of Bob Copping, the following message struck me as an
appropriate beginning to this week's issue:

WONDERFUL WORD
"The Spanish word sobrevivir is translated as 'to survive'.
However, taking the word apart, it can be seen to mean much
more...

Vivir means 'to live', and sobre means 'above; over'.
In other words, 'to live above, to live over' a problem; not
just survive".
SHARED NEWS
News was received that Nick and Nancy Tuit arrived home safely
on Thursday, March 19 th . Nick indicated that they are quarantined
for one week under the CDC protocol.
Mary Sue Lyon also arrived home on the 19th , following quite an
adventurous return from Guatemala. According to an email she
sent to Bob Copping:

"I'm happy to report that I made it home this afternoon after
four straight days of travel from Guatemala to South Haven. It
has been quite the odyssey, which started Monday, when the
Guatemalan President announced, at 10 a.m., that the border would
be closed at midnight, for all inbound and outbound traffic,
with no mention of length of time for the closure."

Following a 5.5 hour drive to the Mexican border, the 'odyssey'
continued with a flight from Tuxtla Gutierrez, Mexico, to Mexico
City; then on to Dallas and Chicago, where a train delivered her
to her car in Michigan City.

WELCOME HOME Nick, Nancy, and Mary Sue!

Tom and Karen Ruesink have returned to South Haven, and Tom is
clearly ready to provide additional information regarding the
photo he supplied last week, as well as the answers to the quiz:
"I asked last week to identify songs we sing at Rotary which had
to do with railroad workers and the Wabash River.
So, here are the answers: "I've Been Working on the Railroad",
and "On the Banks of the Wabash".

Our good friend Larry Wittkop came through with the correct
answers! I'm sure Dene had the answers, but he was too bashful
to respond!!

By the way, the Wabash River is north of Indianapolis, so when
we crossed the Wabash last week on our way home, I was reminded
of our singing this "Great" song!

Regarding the location of the fuel station, I'll give credit to
Tom Fleming who answered promptly (probably because he has a
vested interest in this property at exit 18 on M-140).

I did have a person identify this station as being just outside
Indianapolis, based upon price at that time. When I told Tony,
who is still basking in the Florida sunshine, the current price
of the fuel here, he figured it 'might' be worth it to drive
home just to save some $$$.

So, for those of you who couldn't, or didn't, know the answers
to the quiz, Stuart will be over to collect SOON.

Bob Stickland is still trying to figure out how to have a group
gathering for coffee. Call him, and maybe someone will come up
with an answer.
Our church is planning to celebrate communion on our Facebook
service this Sunday. I'm wondering if we'll need someone to
investigate the wine content that some will be using!! Check it
out this Sunday at 10:30 a.m. on the First Congregational Church
Facebook page.

On another completely unrelated detail, guess whose son's father
is celebrating being another year older today? Hint-One son
lives in the Ludington area.

TODAY'S WORD IS APHORISM
"Aphorism is a statement of truth or opinion expressed in a
concise, witty manner."

These will give you a better idea:
+I read that 4,153,237 people were married last year. Not to
cause any trouble, but shouldn't that be an even number?
+I find it ironic that the colors red, white, and blue stand for
freedom until they are flashing behind you!
+When wearing a bikini, women reveal 90% of their body. Men are
so polite; they only look at the covered parts.
+Relationships are a lot like algebra. Have you ever looked at
your X and wondered Y?
+America is a country which produces citizens who will cross the
ocean to fight for democracy but won't cross the street to vote.
+You know that tingly little feeling you get when you love
someone? That's common sense leaving your body.
+My therapist says I have a preoccupation with vengeance. We'll
see about that!!!
+I think my neighbor is stalking me, as she's been Googling my
name on her computer. I saw it through my telescope last night.
+The reason Mayberry was so peaceful and quiet was because
nobody was married. Andy, Aunt Bea, Barney, Floyd, Howard,
Goober, Gomer, Sam, Earnest T. Bass, Helen, Thelma Lou, Clara
and, of course, Opie, were all single. The only married person
was Otis, and he stayed drunk!
Does all of this make you feel better about aphorisms?
From Bob Copping:
"A Native American (nee Indian) comes home to the reservation
after serving in the Army.

While in the Army, he became an accomplished electrician.
He was sitting around smoking the peace pipe one evening when
the Chief suggested that he might put lights and heat in the
outdoor toilets.
He is reputed to be the first person in North America to wire a
head for a reservation.
From Mark Odland:
"A senior citizen drove his brand new Corvette convertible out
of the dealership.

Taking off down the road, he floored it to 80mph, enjoying the
wind blowing through what little gray hair he had left.
Amazing, he thought, as he flew down I-94, pushing the pedal
even more.

Looking in his rear-view mirror, he saw a state trooper behind
him, lights flashing and siren blaring.

He floored it to 100mph, then 110, then 120. Suddenly, he
thought, what am I doing? I'm too old for this, and he pulled
over to await the trooper's arrival.

Pulling in behind him, the trooper walked up to the Corvette,
looked at his watch, and said, 'Sir, my shift ends in 30
minutes, and today is Friday. If you can give me a reason for
speeding that I've never heard before, I'll let you go'.

The old gentleman paused; then, he said, 'Years ago my wife ran
off with a state trooper. I thought you were bringing her back'!
'Have a good day, sir,' replied the trooper."
BIRTHDAYS/ANNIVERSARIES
Art Ayers' son, Garrett, in Ft. Collins, Colorado, celebrated a
birthday on March 21st .

Mark Odland will celebrate a birthday on March 29th .
From Art Ayers: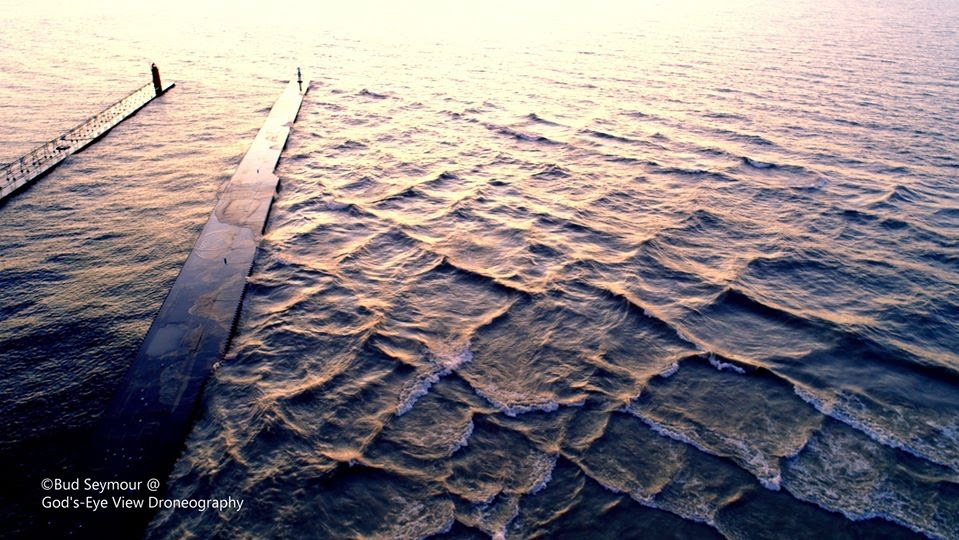 If you missed "cross-waves" from the evening of March 13th.
Thank you to all who contributed to this week's edition! Again,
feel free to share birthdays, anniversaries, personal updates,
humorous stories, or whatever you think might add value to the
"mix".

BENEDICTION:
Heavenly Father,

In these challenging times, we ask that you would keep our
Rotarian brothers and sisters, our families, all whom we hold
dear, as well as those within our global community, in your
loving care.

We hold, in tenderness and prayer, the collective suffering of
our world.

We hurt knowing precious lives have been lost and vulnerable
lives continue to be threatened.

May you bring hope and courage to all.

Be with the medical professionals who seek to heal and help
those affected, and who put themselves at risk in the process.

May they know your protection and peace.

We give thanks for the safe return of Nick and Nancy Tuit and
Mary Sue Lyon; also, our "snowbirds" who have made their way
back. We pray our remaining "snowbirds" will have safe travels
home, as well.

We offer prayers for Dr. Marty Graber and his mission, as well
as continued healing for Tom, Bob, Jerry, and Max Van Zoeren.
May they all continue to feel your healing touch.
In your name, we pray... Amen.
Til next week,
Art Ayers
Seasonal Editarian