SOUTH HAVEN ROTARY SPOKES
VOL.LXXIII No.34 March 16, 2021

President Thompson welcomed everyone, and we opened with the
"Pledge of Allegiance", followed by Art Ayers' invocation.

GUESTS: Dyann Chenault, Rotary District 6360 assistant
Governor, from the Benton Harbor Sunrise Rotary Club, soon-to-be
member Griffin Graham, assistant City Manager, and Yolanda
Brunt, Superintendent, Covert Public Schools.

ANNOUNCEMENTS:
+ We have enough volunteers for the Thursday Night Supper on
March 18th. Thank you!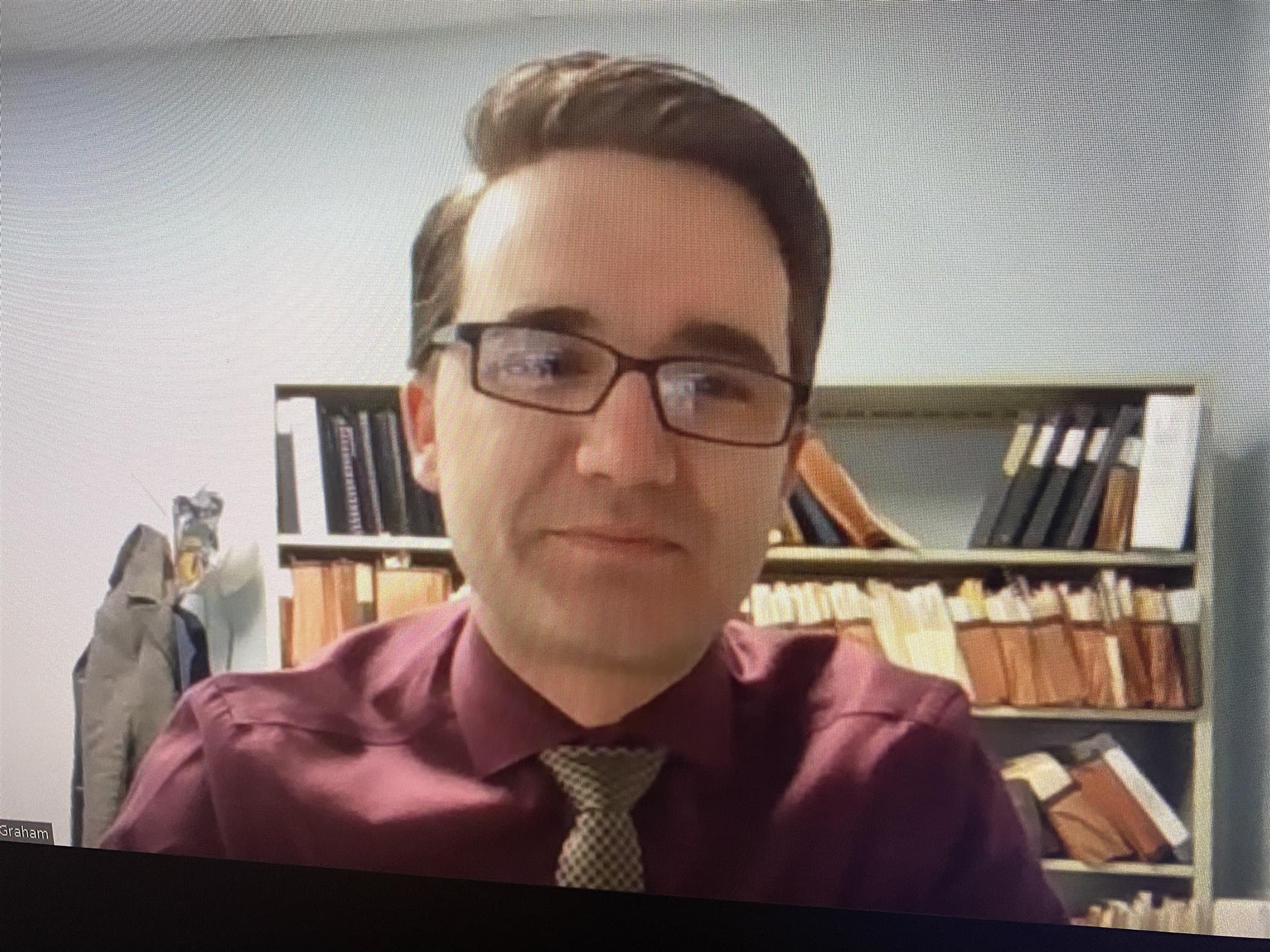 + At their scheduled meeting last Tuesday, the Board accepted
the application of Griffin Graham for membership.

+ Although our traditional Educational Fundraiser has been
postponed, members of our club are encouraged to donate $100 to
either the South Haven Public Schools Foundation or the Rotary
Scholarship Fund. If neither is designated, the money will be
equally split between the two entities.

+ Our own Angelica Gallegos-Dickerson, President of the YDC/PAL
(Youth Development Company/Police Athletic League), provided an
update related to the "Battle of the Bulbs", an in-city
challenge for local high schoolers to create dazzling light
displays of their own design, utilizing "Battle of the Bulbs"
(B.O.B.) criteria. These displays are to be revealed in December
2021, in the cities of South Haven, Coloma, and Watervliet. It
will be limited to 10 teams of 4 students. There will be a lot
of STEM activity involved, and mentors, volunteers, and
donations would be greatly appreciated.
+ A reminder was provided regarding nominations for the upcoming
"award season". Forms are available on our website,
www.southhavenrotary.org
, for such awards as: Rotarian of the
Year, Educator of the Year, Citizen of the Year. The Club Hero
nomination form is available on the District 6360 website.
Our club is also recruiting a vice-Presidential candidate to begin
serving on July 1, a Public Affairs Representative to take over
for Tom Renner, who will relinquish the position on March 30th,
as well as a Membership Committee Chairperson.
+ The New Bronson Hospital will be, tentatively, having a "Sneak
Peek", on April 15th. If you're interested in touring the new
hospital, please let Dan know.
COPPING'S COMEDY RELIEF
Today's comic photo featured Joey Bishop.
Joseph Abraham Gottlieb was born on February 3, 1918, in The
Bronx, New York. He was an American entertainer who appeared on television as
early as 1948, and eventually starred in his own weekly comedy
series, playing a talk/variety show host. He later hosted a
late- night talk show with Regis Philbin as his young sidekick
on ABC. He was also a member of the "Rat Pack", along with Frank
Sinatra, Dean Martin, Sammy Davis Jr., and Peter Lawford.
Bishop married Sylvia Ruzga in 1941, and they were married for
58 years until her death in 1999. He died on October 17, 2007,
in Newport Beach, California, at the age of 89.

+ Bob's "relief" this morning involved a daring art thief in
Paris, who not only managed to steal a number of paintings from
the Louvre Museum, but also safely avoided security without
incident. He, however, was captured within two blocks of the
Louvre, as his van ran out of gas.

When questioned as to how that possibly could have happened, he
replied that he "had no Monet for Degas to make the van Gogh".
He reportedly also had "de Gaulle to say that he felt he had
nothing Toulousse".
HAPPY BUCKS- Tom Ruesink

+ Bob Stickland paid tribute to Ivo Knapp, a World War II
veteran, who recently passed away at the age of 97. Ivo was
frequently the Honorary Parade Marshal of the SH Memorial Day
Parade.

+ Dyann Chenault, assistant Governor of Rotary District 6360
greeted everyone. She wanted also to mention that Rotary
International is recommending that clubs wait until July 1, at
least, before in-person gatherings.

+ Art Ayers' son, Garrett, will be celebrating a birthday on the
21st.
+ Bill Roberts has a birthday on Thursday, and in honor of the
occasion, he wanted to give a "shout out" to his alma mater, The
University of Illinois, for winning the Big 10(14) Tournament.

+ Tom Renner's grandson, Andrew, will celebrate his birthday
next Monday.

+ Steve Larsen's daughter, Nadia, celebrated her 16th birthday on
March 9th.

+ Steve Miles reported that his wife celebrated her birthday on
the 14th.

+ Dan Liehr's first grandchild celebrated birthday #1 on
Saturday.

+ Melinda Gruber's father, Wes Stephens, celebrates his birthday
on Thursday.

+ Song leader Larry Wittkop provided today's "Happy Birthday" to
"the most amazing person in the universe".

+ Our guest, Yolanda Brunt, was deemed "honest and reliable" and
was chosen by Tom to pick the first number between 1-40. She
chose #35, which belonged to Don Dobbin. Yolanda's second number
was #42, which made a winner of Angelica Dickerson.

As always, enjoy your winnings!!
MEMBER SPOTLIGHT: Kaileigh Eddy
Kaileigh grew up in Delton, Michigan, attended Middleville High
School, and graduated from Western Michigan University in 1992.
She holds a Bachelor of Business Administration Degree in
Accountancy. She is a member of the American Institute of
Certified Public Accountants (AICPA), the Michigan Association
of Certified Public Accountants (MICPA), the South Haven Chamber
of Commerce and, since 2019, our South Haven Rotary Club.
Kaileigh is employed as a Financial Advisor at DB&C Advisors,
LLC in Holland.

She and her husband, Mark, have been married for 20 years and
reside in South Haven with their 4 children. When not working,
they enjoy running, reading, camping, biking, coaching and
horseback riding, as well as trip planning.
Her relationship with Jesus is a critical component of her life.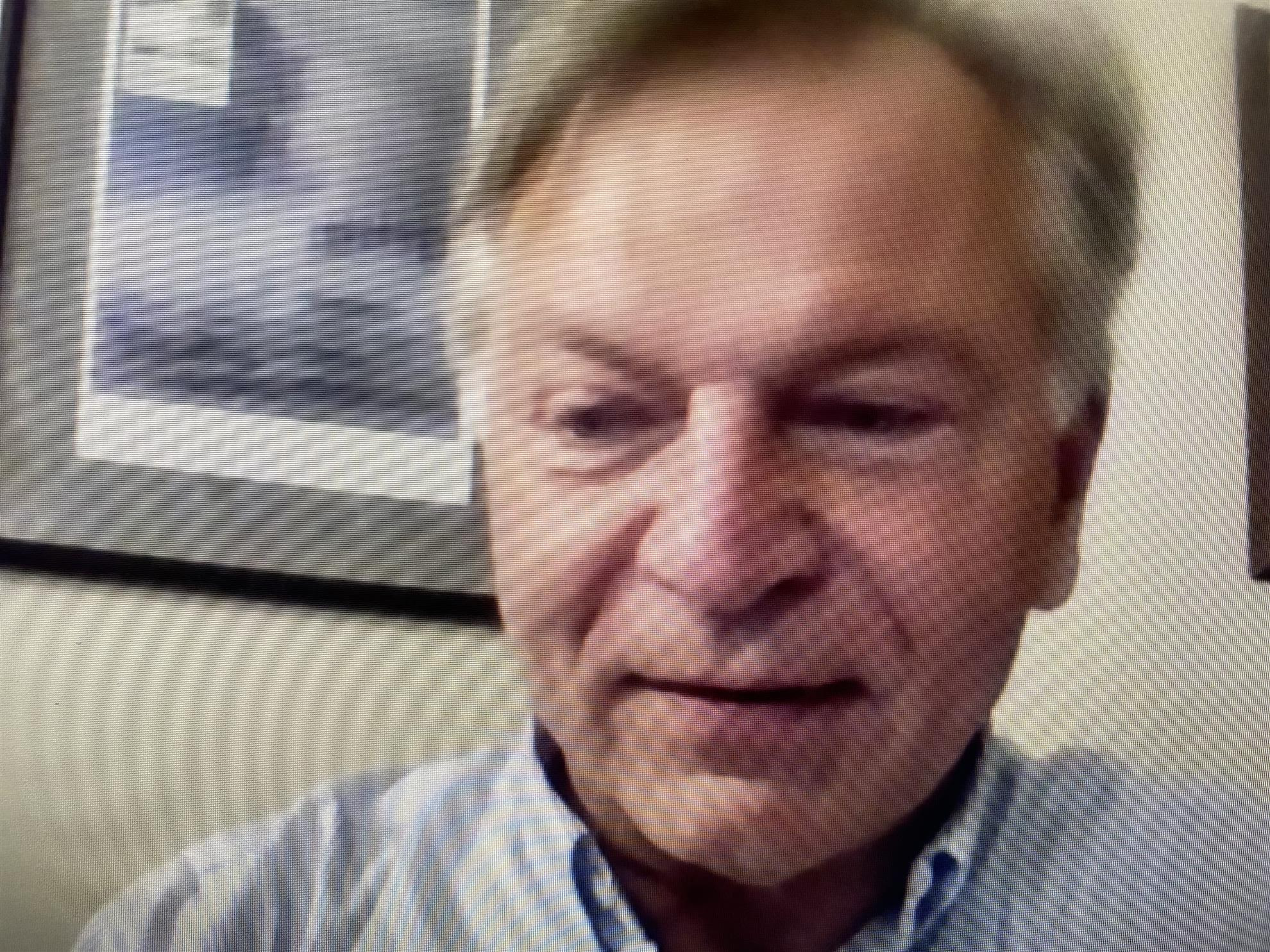 PROGRAM: "A Developer's Conundrum" with Steve Larsen
Fellow South Haven Rotarian Steve Larsen has been practicing law
for 38 years and is the CEO of the Goforth Group, which is
"focused on developing inspired wellness-focused and fun senior
living communities".

Most recently, they have collaborated with Randall Residence,
and have "adopted a vision with Calvary Lutheran Church...for an
upscale best in class senior community in White Laker Township
(Oakland County).

Inspired Active Adult Living involves:
* Chef prepared meals
* Serving from "scratch"
* Multiple dining options
* Well appointed rooms
* Luxury common areas
* Salon and day spa
* Landscaped outdoors
* Pet friendly
* Chapel and meditation
* Movie theatre and music room
* Concierge service
* Wellness center

The Goforth Group Promise involves a Both "Win" Approach,
Putting People First, Integrity and Caring, We Mind the
Business, We Listen, We Work to be Our Best.
The second portion of Steve's program focused on the tenets put
forth in the book Younger Next Year: Live Strong, Fit, Sexy, and
Smart- Until You're 80 and Beyond, by Chris Crowley and Henry S.
Lodge, MD, with Allen J. Hamilton, MD.
Many reviews of the content were shared primarily dealing with
the book being "packed with information to help people live
longer, healthier, sexier, and more vibrant lives".

"Normal aging is NOT normal" is certainly a focus of the book,
as are the prospects related to keeping the brain young and
"optional decay".

Melinda Gruber and Jim Bradford also offered their expertise
related to the information presented.
President Thompson thanked Steve for a most informative
presentation.
Next Week's Program: Jo Anne Roach from the Girl Scouts of
Southwestern Michigan.
Dan Liehr, Program Chair
We adjourned with the Four-Way Test.
Respectfully submitted,
Art Ayers, Seasonal Editarian