South Haven Rotary SPOKES
VOL. LXXIII NO. 30
February 16, 2021
Happy Birthday South Haven Rotary! Founded February 15, 1956
President Dan Thompson opened the meeting with a tease -- 77 degrees where he is at; 7 degrees here!
President Dan led us in the Pledge of Allegiance
Art Ayers offered the opening prayer. We continue to lift up Anne and Jerry Gruber and Mike and Mary Ann Livovich.
Our guests today were the program presenters from Maple Grove School.
ANNOUNCEMENTS
* Reminder that we serve the driveup dinner at the Congregational Church on Thursday.
* The Speakers Series program via ZOOM will be Thursday at 2 p.m.
* Please consider Meal Train support of the Grubers --
* Special Board meeting today to further discuss the Kenya Project.
* Dan related an unusual message from a Rotarian in India congratulating us on celebrating 65 years as a Club (SH Rotary founded February 15, 1956).
COMEDY RELIEF
Bob Copping shared highlights from the Comedian's Annual Banquet. Does anyone know of a better joke teller? There isn't anyone!
HAPPY BUCKS
* Happy birthday Marilyn Swanson!
* Nick Tuit's grandson is celebrating a birthday.
* Larry Wittkop reported his granddaughter has been accepted into the Masters program at WMU.
* Happy Birthday South Haven Rotary!!!
Larry Wittkop relinquished leading the birthday song to Alexa.
50-50
#21 - Editarian missed getting winner's name
#7 - Marty Graber
Tom Renner suggested that each Rotarian pony-up $1 in celebration of club's birthday.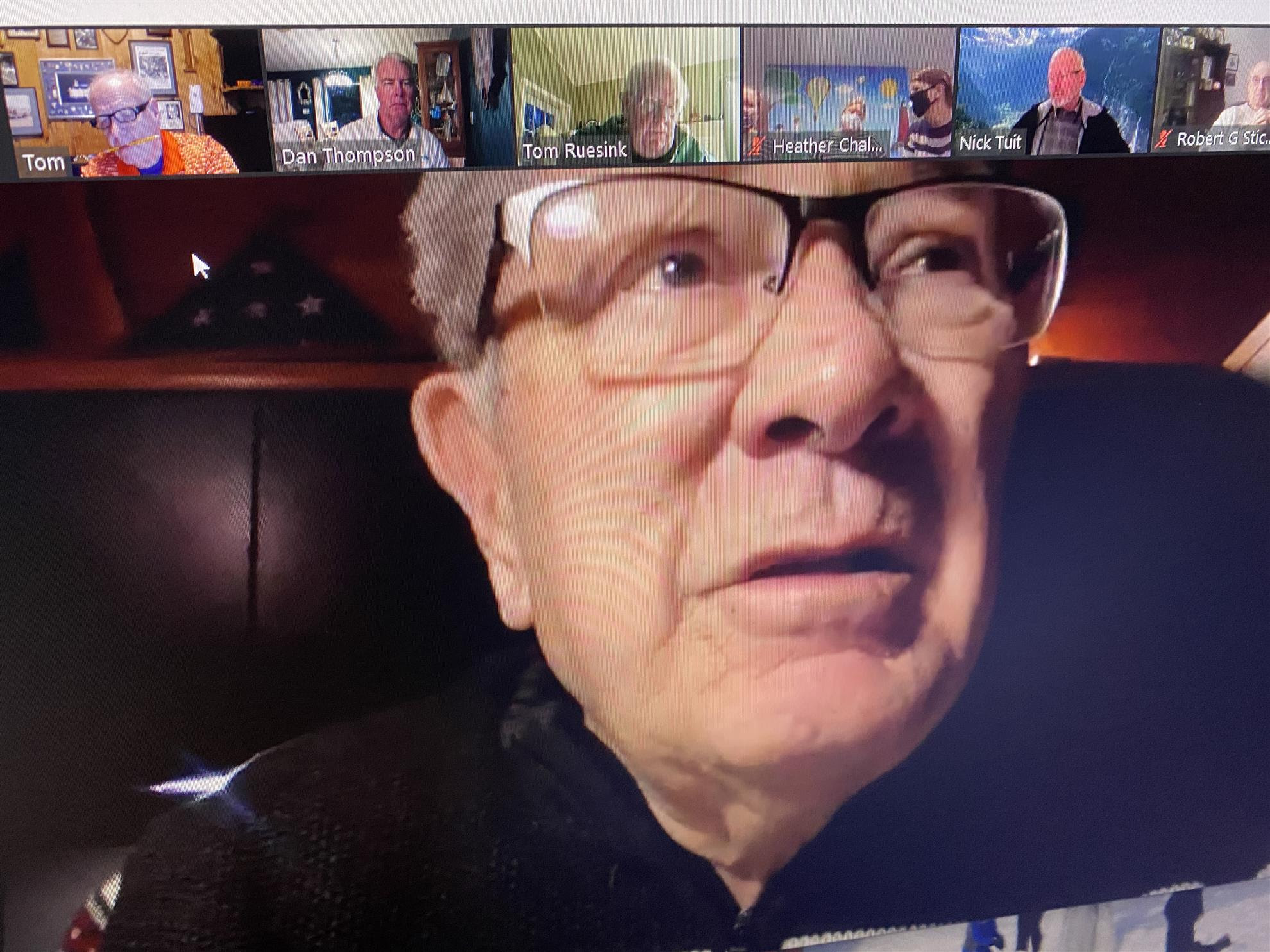 SPOTLIGHT
Richard Swanson explained Rotary's support of the Bronson Telehealth Initiative. COVID has sped-up the use of tele-medicine, but serving people located in rural areas has proven very challenging. An issue has been securing the equipment for use by patients and getting them connected to the internet. South Haven Rotary has made a $10,000 pledge, payable in two installments, to support this initiative. We grateful to Richard Swanson for spearheading this project.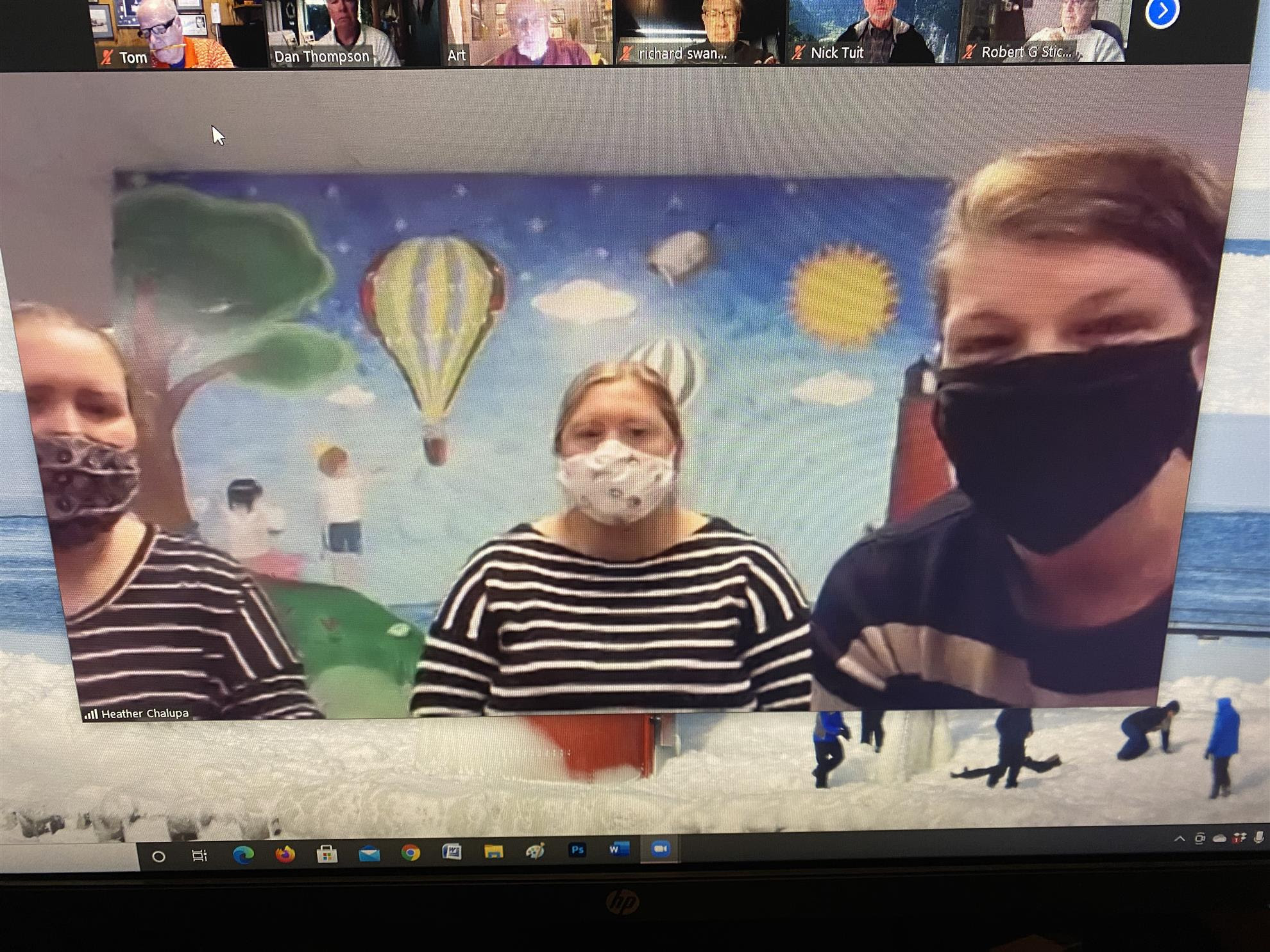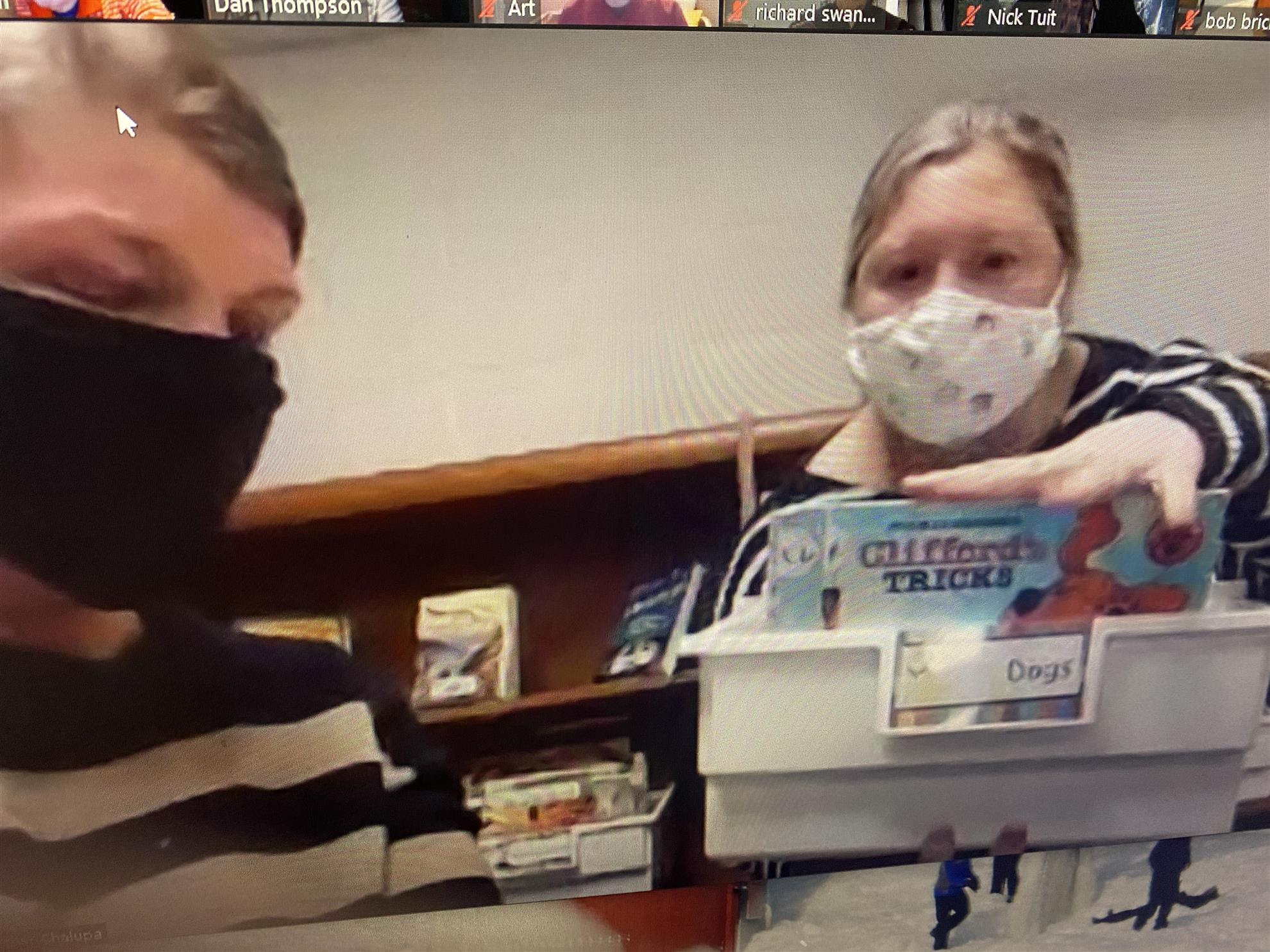 PROGRAM
Our guests today were from Maple Grove Elementary School -- teacher Heather Chalupa, PTO president Trish Barnes and parent Michelle VanLandingham. They explained an initiative to revitalize the library at the school. Their goal was to develop a place where children develop a love for reading, stressing "this is not a technology center". The library at Maple Grove had become a "dumping place" and as a result was very disorganized in how the collection was presented to children. The space was not considered conducive to learning. Funds through the school district were not available so these dedicated volunteers went to the community and raised $20,000, including a grant from South Haven Rotary. They computerized the collection by genre. The collection of 7,000 books was reduced and another 2,000 book titles were added to be more representative of the student body. An imaginative mural was painted on a wall and comfortable, flexible seating and learning spaces acquired. During their presentation they quite appropriately called the project their "pandemic miracle". An Open House is being planned for March 1st, COVID allowing.
South Haven Rotary salutes Heather, Trish, Michelle and other volunteers for their commitment to our children. President Dan thanked them on behalf of Rotary with a gift certificate to one of South Haven's fine dining establishments.
NEXT WEEK
Don Hodgman will present Rotarian and Polio Survivor John Nanni.
ADJOURN
We adjourned with the Four Way Test.
Reported by Tom Renner
(Pinch hitting for Art and Dene).